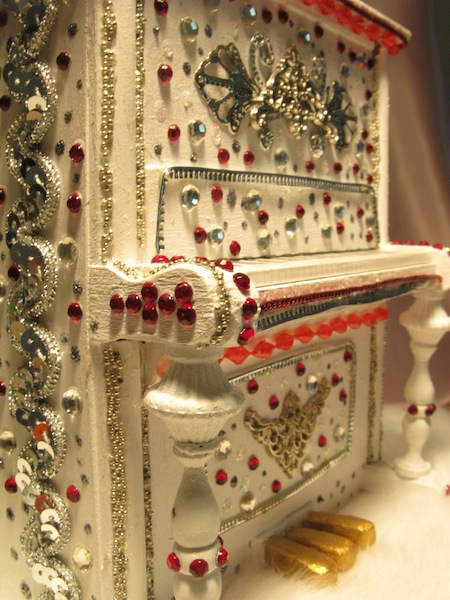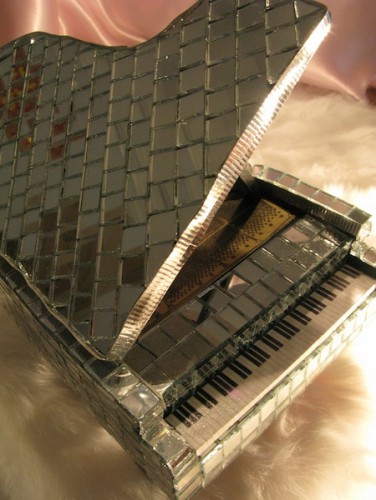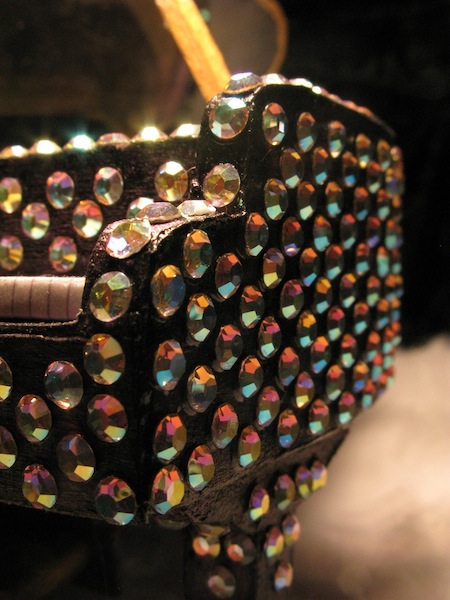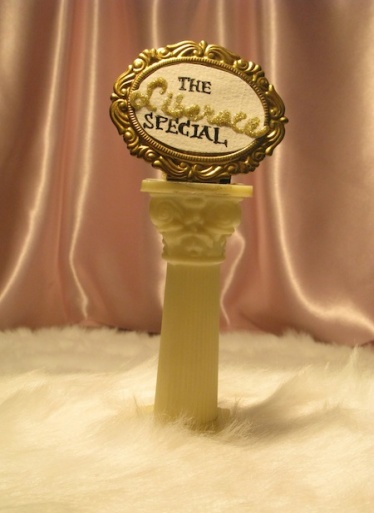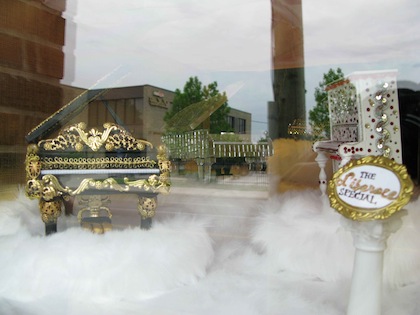 The Liberace Special: Collector's Edition
2009

Mixed media sculpture and installation
dimensions variable, each approximately 15cm3

A series of miniature luxury pianos modelled after existing pianos from Liberace's collection. They were created as a site-specific installation at the Forest City Gallery's window gallery in London, Ontario. The rhinestone piano was displayed on a rotating platform which created a dazzling light effect on the black velvet backdrop.

context
serena lee
affinities
"The Hot Pink Turkey Feather costume was worn by Liberace for his 1985 Radio City Music Hall show. The cape is made entirely with pink turkey feathers adorned with butterflies, trimmed with sequins and rhinestones weighing 125 pounds. He made his entrance in this spectacular costume from a 12 foot Faberge Easter egg."
practice