context
serena lee
affinities
practice
Rise and Fall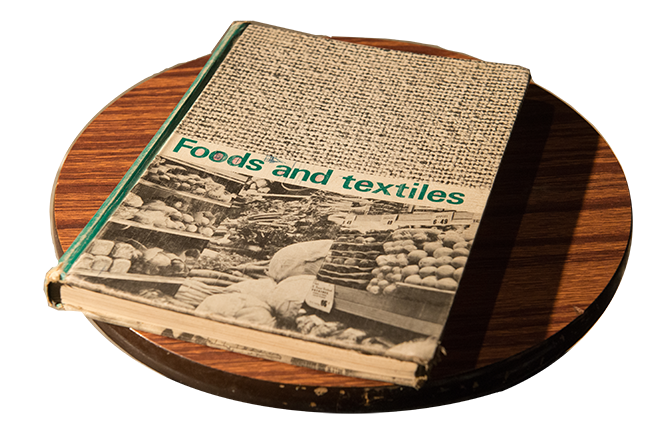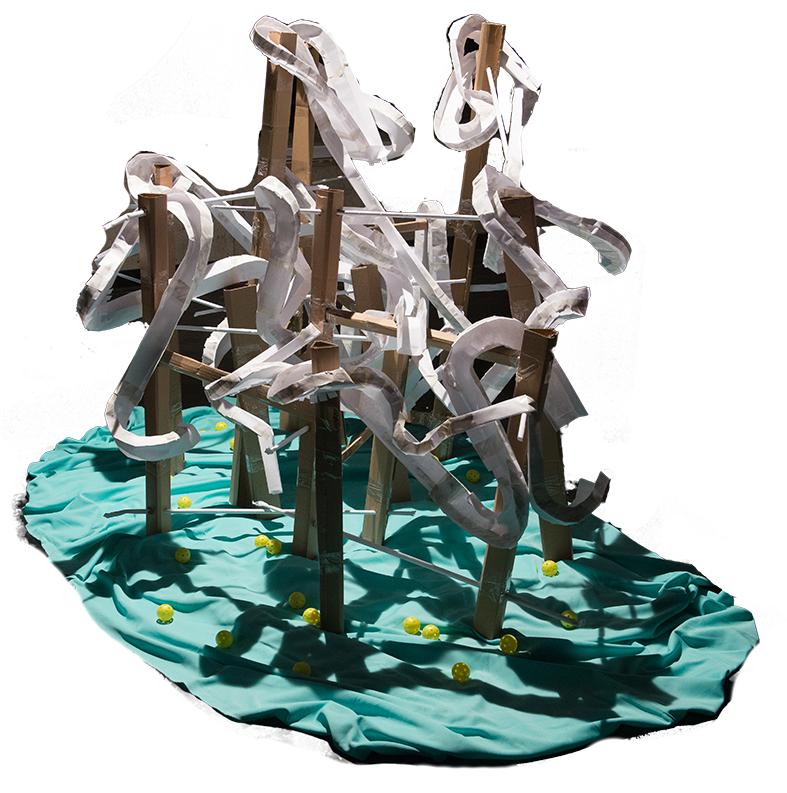 Chances are, at one point, you woke up and thought, 'how did we get here?'

Chances are, the line of your favourite song follows sonata form. It starts out with the verse - the melody and main theme - then a bridge perhaps, then the chorus - a hook of seductive unwinding. When it circles back to the main theme, it feels like coming home; a sense of arrival, of resolution.

Lines: paths, threads, voicings, stories, traces, durations, rays

The road back, here, is the line under negotiation - this 'coming full circle' of narrative satisfaction, of having expectations met, inevitabilities reached.

As an essay of sorts, a mutant one, whose arguments take on different forms and require different modes of reading, Rise and Fall is a messy diagram of how we narrate history. The verb essayer is 'to try' - trying to unpack this desire for inevitability, the draw of mythic resolution, heroic progress, what we tell ourselves of history as cause and effect. Is the history we write what we expect to hear, what we want to hear?

If a movement could be ascribed to this line, it would be veering.
If a verb could be ascribed, it would be a combination of gathering, tasting, testing.


Contextual Material:

Ursula K. Le Guin - The Carrier Bag Theory of Fiction and selected poetry
Donna Haraway - on Staying with the Trouble, Chthulucene, and SF (Speculative Fabulation, String Figures, Science Fiction, So Far)
Ted Chiang - Story of Your Life on the 'principle of least time'
Tim Ingold - Lines: A Brief History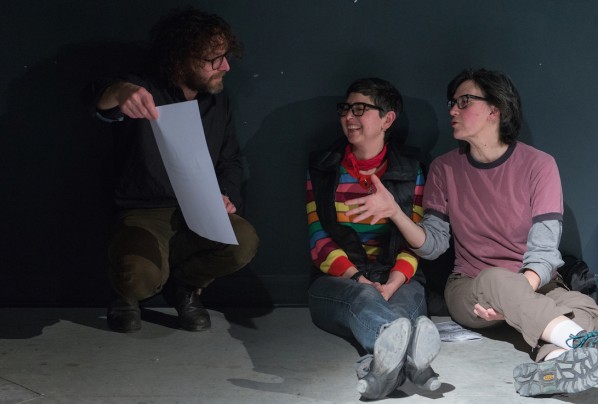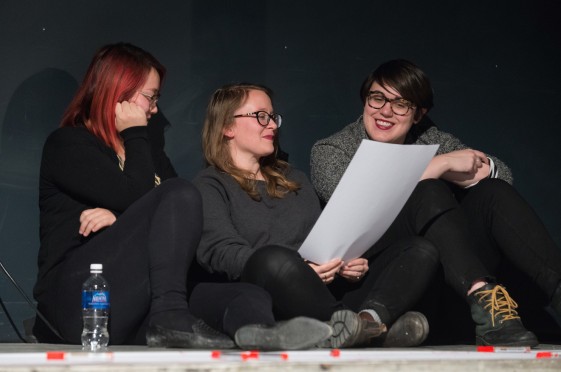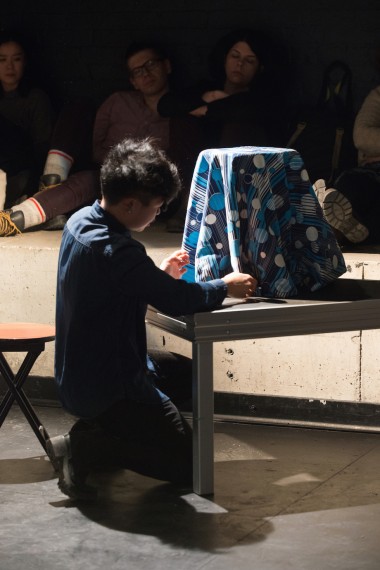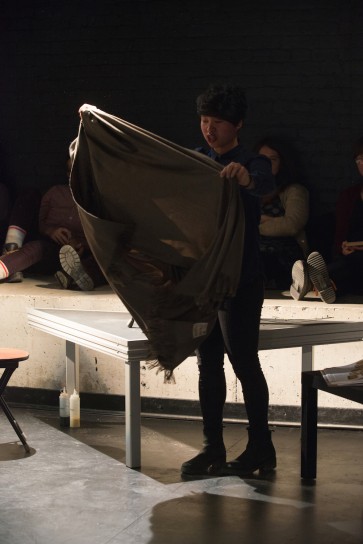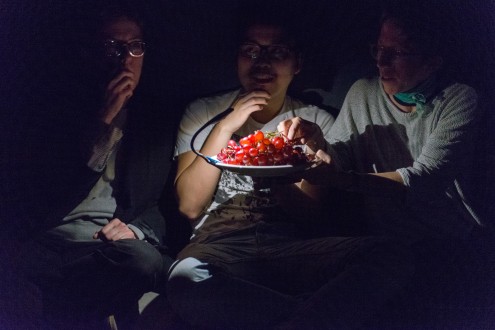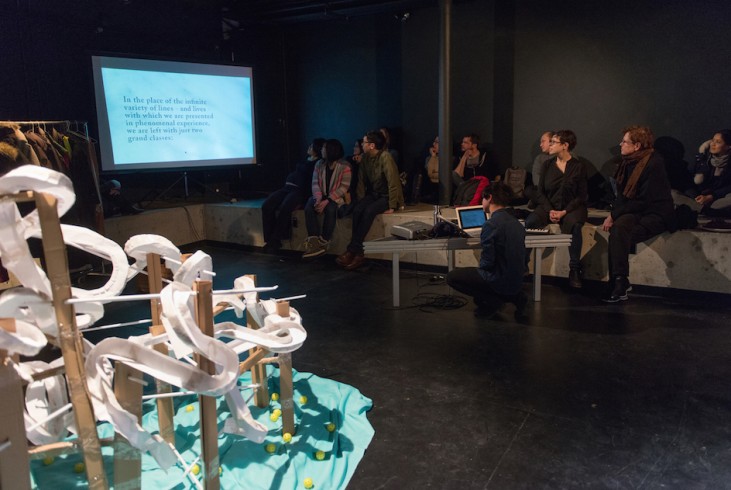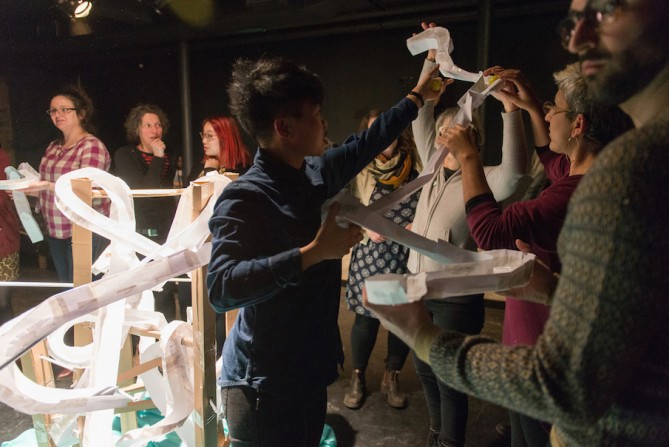 Created for the MONOMYTHS series that re-imagines the 'hero with a thousand faces', in Stage 10 - The Road Back, the narrative of progress is under negotiation: borrowing from the musical sonata form, Ursula K. Leguin's 'Carrier Bag Theory of Fiction', and acting upon Tim Ingold's connections drawn between threads, paths, lines, and stories. The piece involves a miniature, fragmented roller coaster, gestures using water, ink on paper, grapes, textiles, collectively spoken and sung text.

Toronto, 2017
FADO Performance: MONOMYTHS, The Theatre Centre
Produced and curated by Shannon Cochrane and Jess Dobkin

Performance with projection, voice, audio, sculpture and participation,
approximately 1 hour

Photo documentation: Henry Chan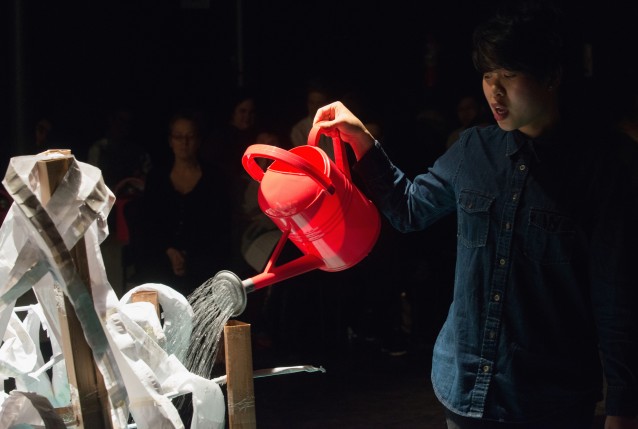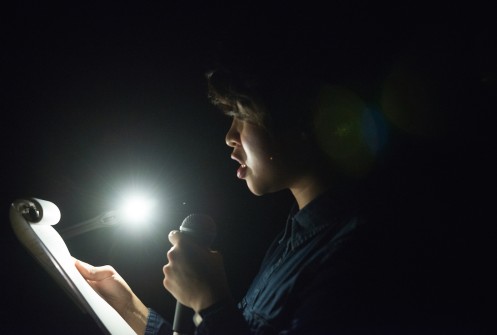 This text is spoken while the audience passes around illuminated plates of grapes.

Excerpt:

Tonight you are working at the V&A, Alastair managing.
Black shirts. Thanks, Charlotte.
Meet at the entrance to the right of the main entrance and sign in with security.
Alastair draws a diagram
Alastairs draw a curved line, a black dot, dotted lines for galleries, hallways, and the passage out to the garden.
the bar goes here, the table goes here, the girls dress the table in black
Alastair reads a paperback in soft black.
The girls dress the table
Alastair recommends the novel - Gone Girl -
in the gallery, down the hall past the Islamic wing
a ritual three-sided dagger that absorbs the one who wields it.
the Raphaels;
the tapestries
white bodies of saints halved length-wise
or boiled in a cauldron of black sap,
white bread and lox
oxtail croquette,
courgette bundle,
five-spiced pork belly
lobster
bite-sized flesh drenched in garlic butter, arranged on a carcass halved length-wise roses are ripped to bed the strawberry boxes.
Buttery arnettes, peach tarts with Chantilly cream, passionfruit cornets, toasted meringues, rose mousse pots
Alastair managing
Alastair reads on a bench, paperback poised,
Alastair slouching, looks up and says,
"Is that all there is? Is that what this is all about?"
We pause
Alastair closes the book
We roll up the blue tarp, rolling the length of the hall, past the Islamic wing.
We lift the tables as you roll up the lip of the tarp from under the legs
and it looks like a museum again.